The Twitter app

that changes your future: Txiicha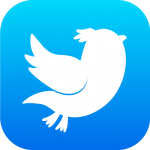 Txiicha for Twitter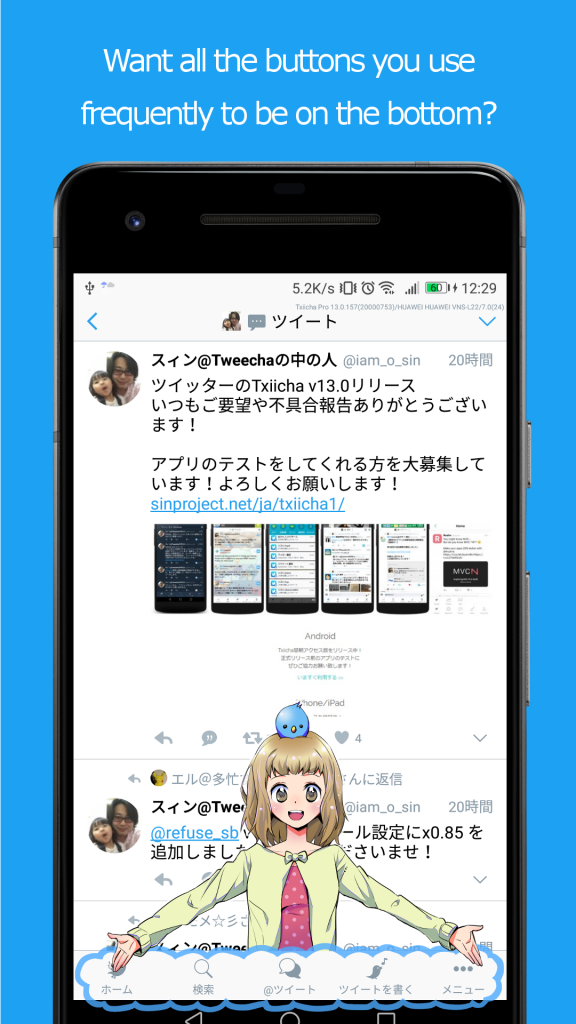 Android
The only Twitter app made for fun and peace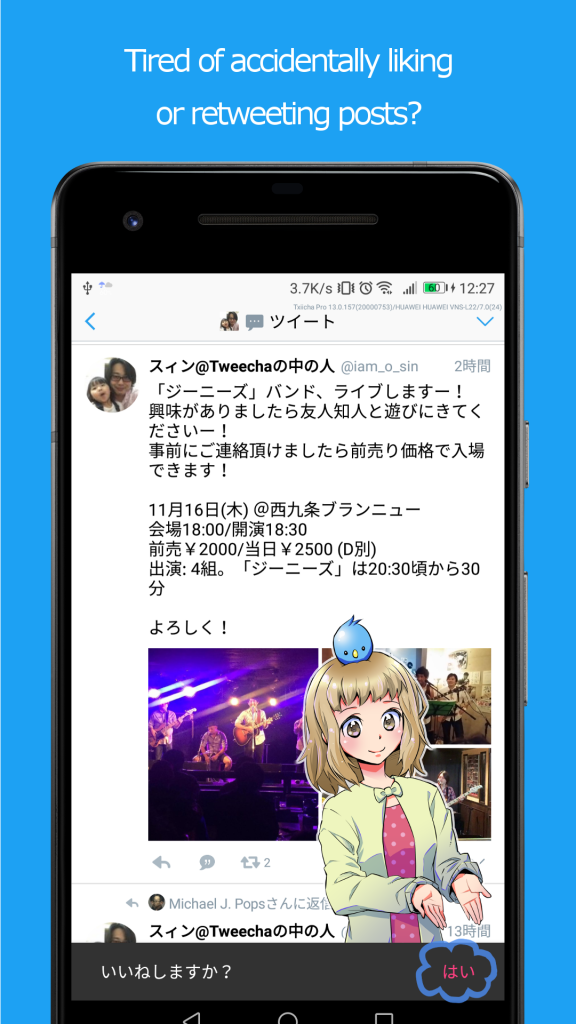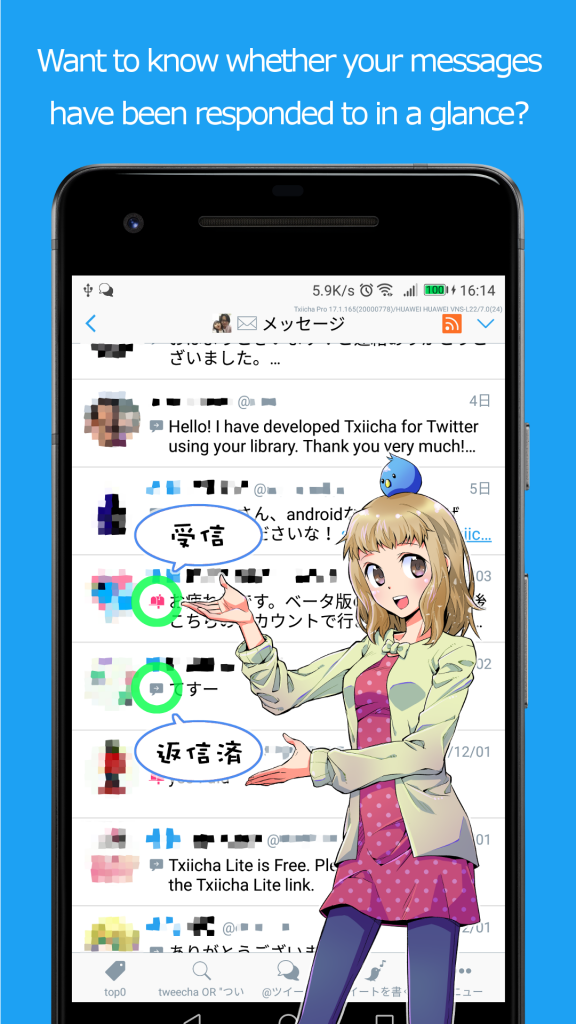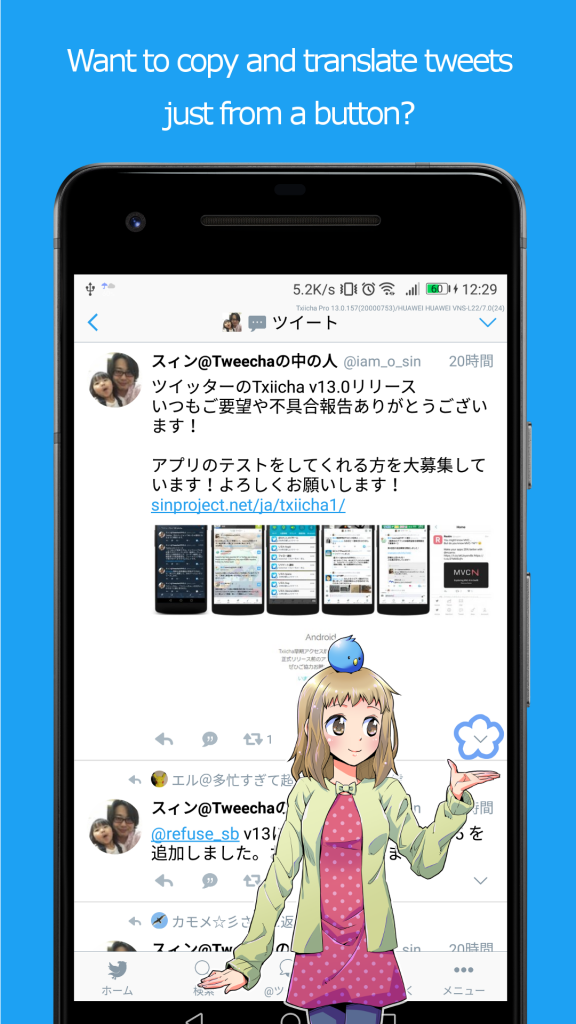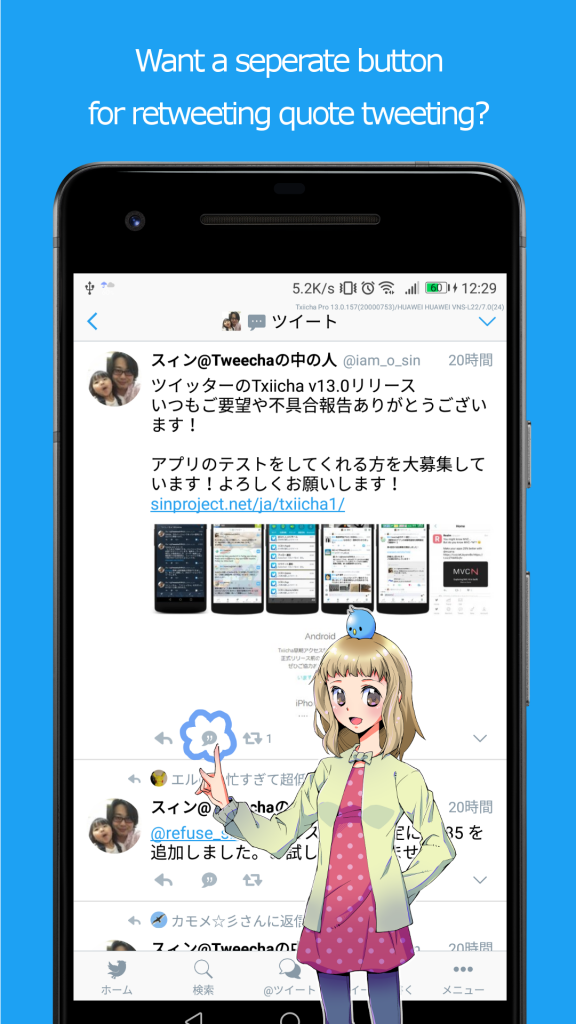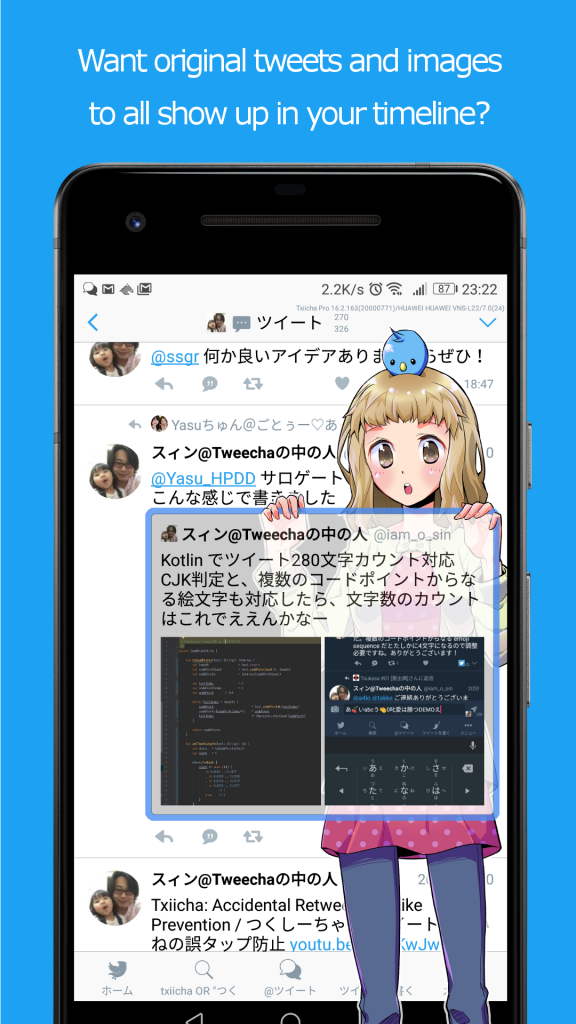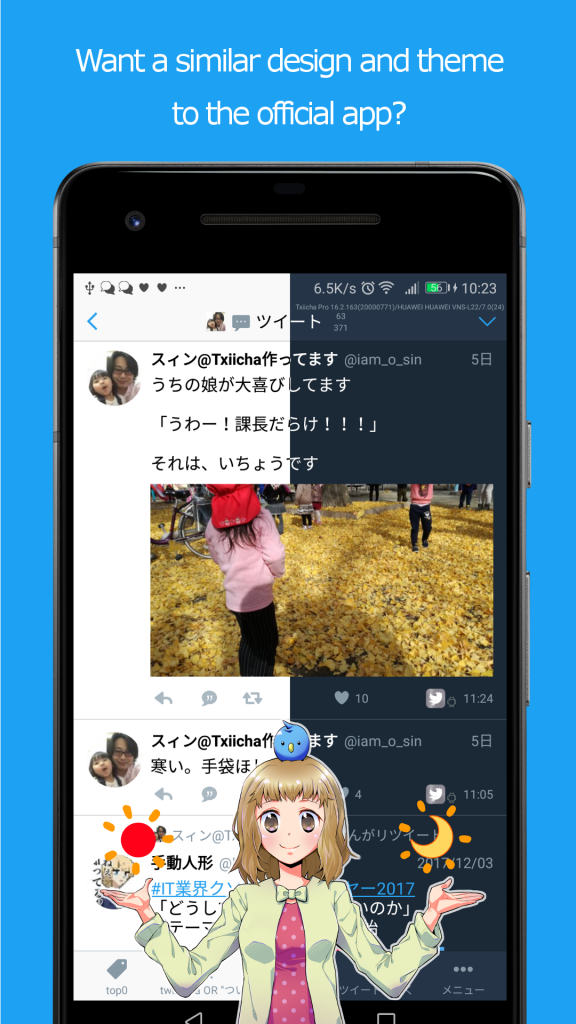 Official App vs Txiicha
| | Official App | Txiicha |
| --- | --- | --- |
| Timeline | | |
| - Chronological order | | ✓ |
| - Saves scroll position | | ✓ |
| - Friend's Likes | ✓ | |
| - Highlights | ✓ | |
| - All quoted tweets | | ✓ |
| - All quoted images | | ✓ |
| - Follow Status | | ✓ |
| - Tweet Time | | ✓ |
| - Twitter Client Icons | | ✓ |
| Accident Prevention | | |
| - Like | | ✓ |
| - Retweet | | ✓ |
| - Tweet | | ✓ |
| Notifications | | |
| - Realtime | ✓ | ✓ |
| - On Any Screen | | ✓ |
| Tweet Detail Screen | | |
| - Replies to the tweet | ✓ | ✓ |
| - Quoted tweets | | ✓ |
| Videos | | |
| - Select Size | | ✓ |
| Messages | | |
| - Receive and Sent Icon | | ✓ |
| Useful Features | | |
| - Sync in Background | | ✓ |
| - Show Scroll Position | | ✓ |
| - Compose new tweets from the TL | | ✓ |
| - Edit the dock | | ✓ |
| - Display Instagram Images | | ✓ |
| - LED Flash Notification | | ✓ |
| - Japanese Dialects | | ✓ |
| - Change Boot Screen | | ✓ |
| Theme | | |
| - Night Theme | ✓ | ✓ |
* For information on features that can not be implemented due to restrictions by Twitter Inc., please see here:
Lite vs Pro
Txiicha Lite
Txiicha Pro
No Ads
-
✓
Pro Features
Wait for Free
✓
Extensions
Wait for Free
Share app for Free
Wait for Free
Share app for Free
Txiicha+ Members can use everything
Price
¥0
¥990


Txiicha+ Member
-
Only ¥27.5 per day!

By using this app, you agree to follow our Terms of Service and all other rules and policies.
Android
Txiicha is now in early access!
Please help us test the app before the official release!
Requires Android: 4.1 and up
iPhone/iPad
What's Txiicha all about?
A familiar layout that resembles the official app
Always displays tweets in chronological order
Saves scroll position even after restarting
No accidentally likes and retweets
Tweet while viewing the timeline
See user's follow status from the timeline
Background data aquisition when notification is enabled
Display tweet time in minutes and seconds
Shows number of followers on the user list screens
Various notifications for retweets, likes, and more
High chance of early access users' requests being taken in